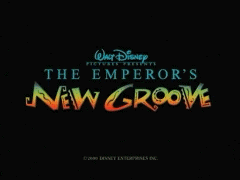 Groove Llama's Unofficial Site of:
Check out the official website for this film
(use the Flash version, it takes longer but it is well worth it)
Items found on this site are property of Disney unless otherwise noted. Use of these items is not intended to infringe on any copyrights but solely as fan appreciation and to spread the word on this great movie. This site is not connected with Disney Enterprises, Inc., its subsidiaries or "The Emperor's New Grove"





If there isn't a menu bar/frame displayed at the top of this page then click here.
Picture Book
Page: 1 2 3 4 5 6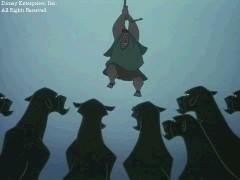 It's Pacha to the rescue...

Needless to say Kuzco is very happy...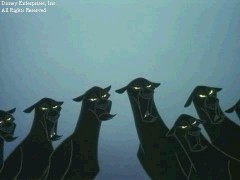 But Pacha misses...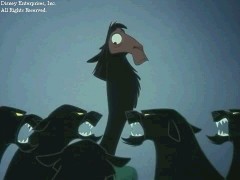 Needless to say Kuzco is very sad...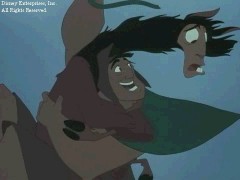 But after a second try Kuzco is safe...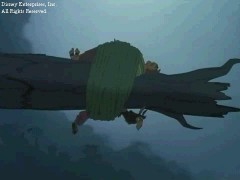 Sort of...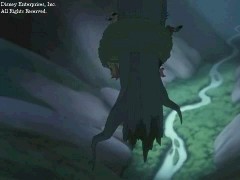 Okay, they are both doomed...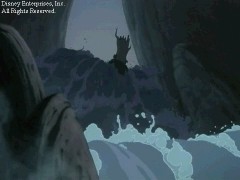 Kuzco and Pacha are swept away in a raging river...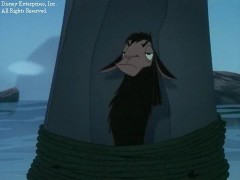 Kuzco faces the danger of going over a waterfall bravely...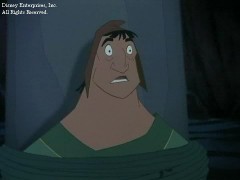 Pacha faces the danger not so bravely...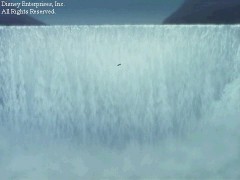 Kuzco and Pacha are unable to escape the danger...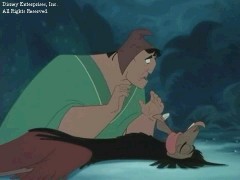 They survive but Pacha must save Kuzco's life, the hard way...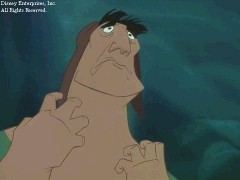 Pacha wished there was a vet in the house...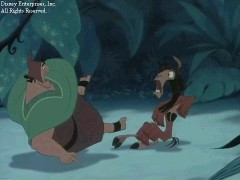 Fortunately, Pacha need one...

Kuzco and Pacha are relieved....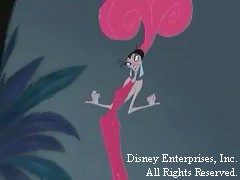 Meanwhile, Yzma is just so torn up about Kuzco when she thinks he is dead...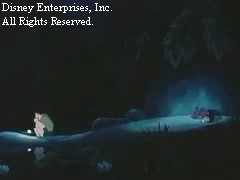 Pacha and Kuzco make camp for the night...

Kuzco shivers from the cold night air...

Pacha comes to a crossroad. Even though Kuzco has been selfish, rude and unkind he doesn't like to see him suffer...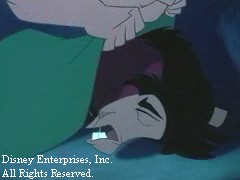 So Pacha gives Kuzco his poncho to use...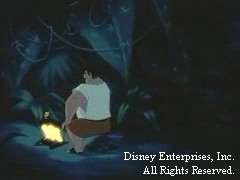 Pacha can use the camp fire to stay warm...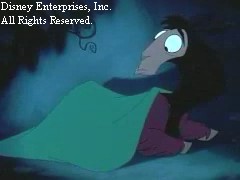 Kuzco is dumbfounded. Despite all his whining and complaining Pacha is still kind to him, more than he deserves. Now it is Kuzco who is at a crossroad...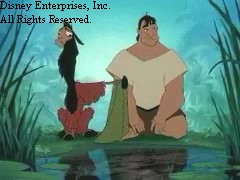 In the morning Kuzco thanks Pacha for his kindness and makes a deal with him...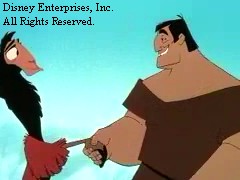 If Pacha will take him back to the Palace he will build Kuzcotopia somewhere else. Pacha agrees...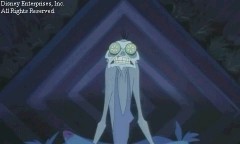 Yzma sets out to find Kuzco and finish him once and for all...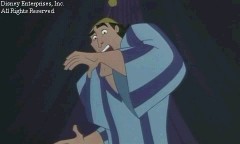 This really scares Kronk...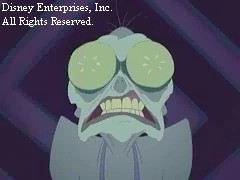 Yzma tries to maintain her, um, beauty...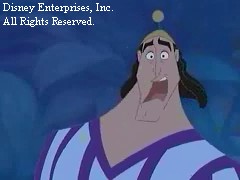 This scares Kronk even more...