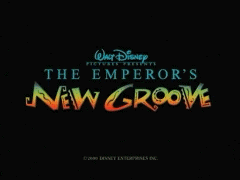 Groove Llama's Unofficial Site of:
Check out the official website for this film
(use the Flash version, it takes longer but it is well worth it)
Items found on this site are property of Disney unless otherwise noted. Use of these items is not intended to infringe on any copyrights but solely as fan appreciation and to spread the word on this great movie. This site is not connected with Disney Enterprises, Inc., its subsidiaries or "The Emperor's New Grove"





If there isn't a menu bar/frame displayed at the top of this page then click here.
Picture Book
Page: 1 2 3 4 5 6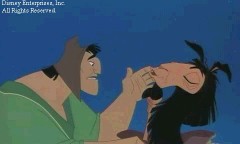 Once back in his village Pacha finds Kuzco...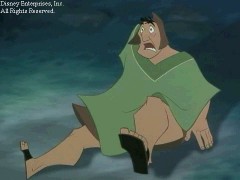 Pacha is shocked to discover he has a demon llama...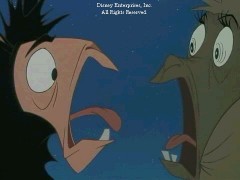 Kuzco is horrified thinking Misty is the demon llama...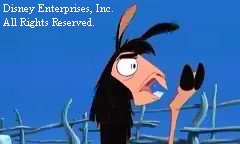 Kuzco realizes it isn't Misty that is the demon llama...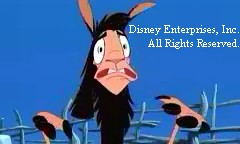 He's the demon llama...

Pacha is even more shocked when he realizes it is the emperor...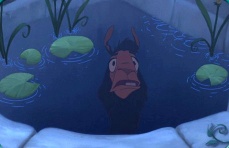 To Kuzco's horror he sees that Pacha is right...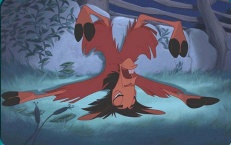 Kuzco is first devastated by the discovery...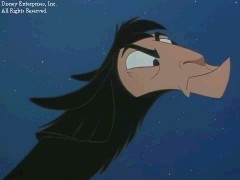 Then he gets mad because he thinks Pacha turned into a llama...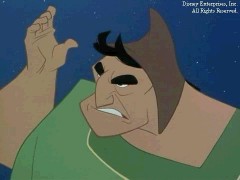 Pacha is shocked at Kuzco's accusation...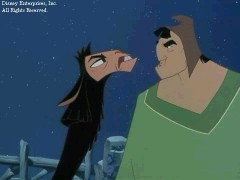 Kuzco demands that Pacha take him back to his palace but he refuses since as soon as he gets back he will order his village destroyed...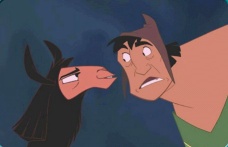 Kuzco has a little secret, he is a close friend of David Spade and could get him an autograph if he helped. Pacha is not interested, he was John Goodman's...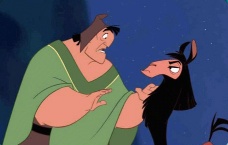 Since he will not help Kuzco will set out on his own but Pacha foreshadows the dangers of the jungle...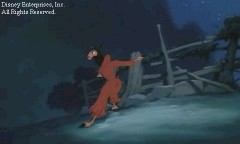 Kuzco is not frightened and puts his best hoof forward as he heads out on his own into the jungle night...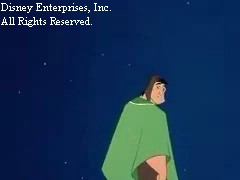 Pacha can do nothing to save Kuzco now...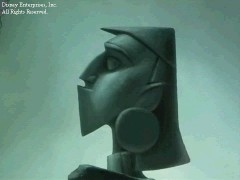 Kuzco has many statues dedicated to himself in his palace...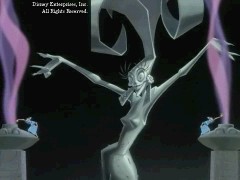 But after Yzma takes over they are replaced by her image...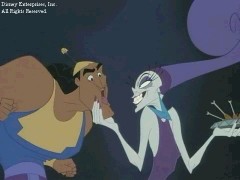 Yzma is ecstatic that Kronk got rid of Kuzco...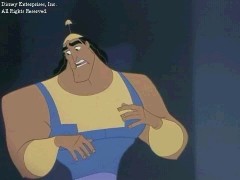 Kronk confesses how Kuzco isn't "as dead as we would have hoped..."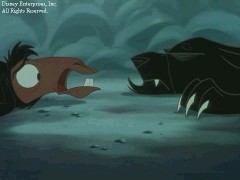 Meanwhile, Kuzco finds himself nose to nose with danger...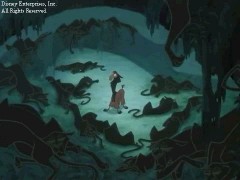 Kuzco falls into a den of sleeping jaguars...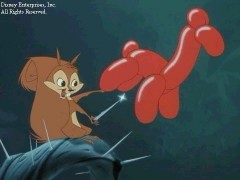 Bucky thinks Kuzco is too lonely and decides to wake up the jaguars...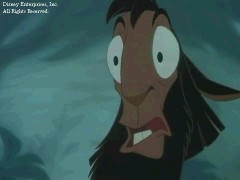 Needless to say Kuzco is not pleased with that idea...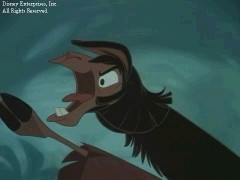 Kuzco laughs at Bucky's failed attempt...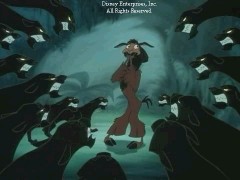 Which ends up waking up the jaguars after all...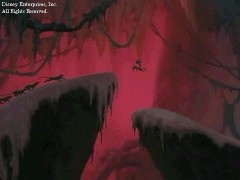 Kuzco decides it is time to exercise...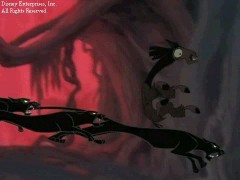 Kuzco goes for an unwilling ride...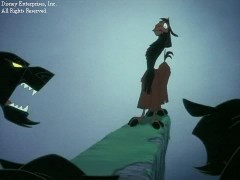 Kuzco is cliffered...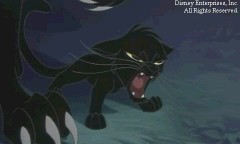 The jaguars prepare for dinner...