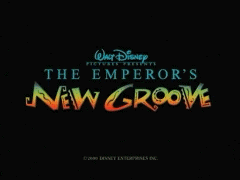 Groove Llama's Unofficial Site of:
Check out the official website for this film
(use the Flash version, it takes longer but it is well worth it)
Items found on this site are property of Disney unless otherwise noted. Use of these items is not intended to infringe on any copyrights but solely as fan appreciation and to spread the word on this great movie. This site is not connected with Disney Enterprises, Inc., its subsidiaries or "The Emperor's New Grove"





If there isn't a menu bar/frame displayed at the top of this page then click here.
Picture Book
Page: 1 2 3 4 5 6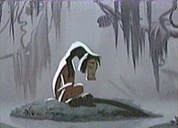 Once there was a lonely llama who like to do voiceovers...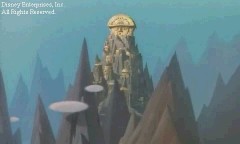 In a city a long time ago in a distant land...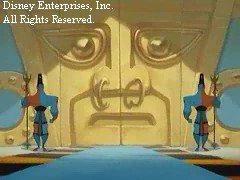 There is a luxurious palace...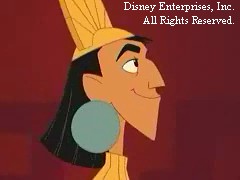 Kuzco is the emperor here...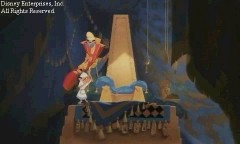 Kuzco is self-centered...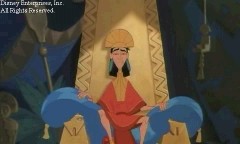 Kuzco is egotistical...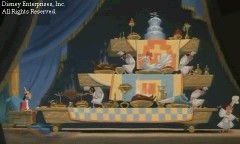 Kuzco is spoiled rotten. And these are his good points...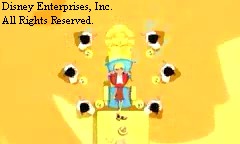 Kuzco is so spoiled that he doesn't have to lift a finger to eat, he has servants feed him...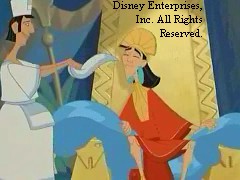 Did I mention Kuzco is spoiled rotten...

I mean really rotten...

I mean really really rotten...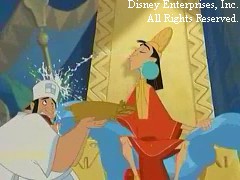 And also he has bad aim...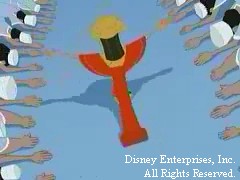 Everyone is forced to worship Kuzco...

Kuzco is so rich and pampered he has his own personal Theme Song Guy to sing a song about him...

Kuzco dances to his song...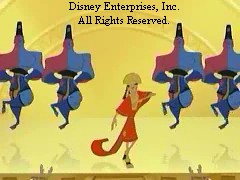 As his guards river dance with him...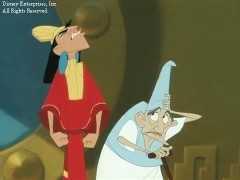 That is until a peasant helps Kuzco lose his most prized possession: His groove! Or so he says...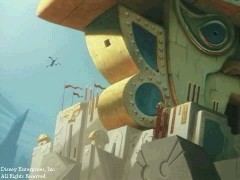 This is what happens to people who make Kuzco loose his groove...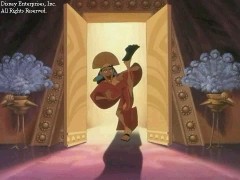 "Boom Baby!" Kuzco proves that emperor's don't have to knock...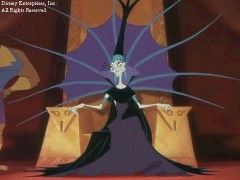 Yzma showing us how to be old beyond all reason...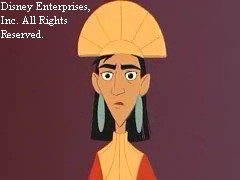 Kuzo is mesmerized with Yzma's, er, ancient beauty...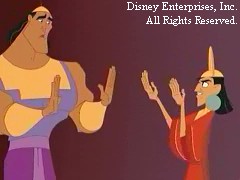 Kronk snaps Kuzco out by doing an emperor no-no. He touches Kuzco who sets him straight...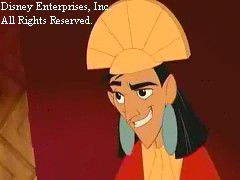 Kuzco catches Yzma in the act...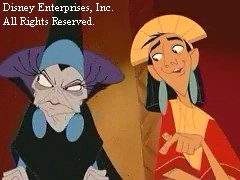 He finds his advisor not only on his throne but also ordering his peasants around...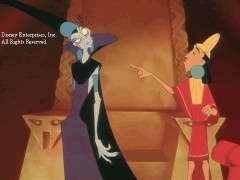 Kuzco, proving he doesn't believe in seniority, fires Yzma...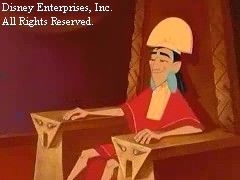 With Yzma gone he can enjoy his chair...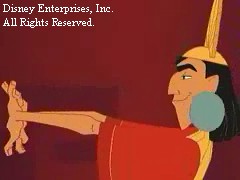 Now Kuzco can get back to doing what he loves best. Making everyone adore and worship him...